We put a lot of thought and countless hours of development into creating the perfect hot dogs. Our two focused hot dogs – one all-beef and one a blend of pork and beef – are stuffed in fresh lamb casings and always linked together, coming straight from the hardwood smokehouse hooks.
These simple, flavor-packed hot dogs are best eaten plain or served with mustard & sauerkraut. After years of love and passion put into R&D, multiple test runs, and collaboration with a family-owned USDA meat plant, I feel we have something extremely special with the launch of the Snap-O-Razzo hot dogs. Trust me when I say we are bringing a vastly superior product to the commercial and retail market.
Our mission is making as many people happy as possible with our high-quality, feel-good, super juicy Snap-O-Razzo hot dogs!
Much Love,
Ralphie
Snap-O-Razzo Hot Dogs®
Beef Hot Dogs (4 Packs)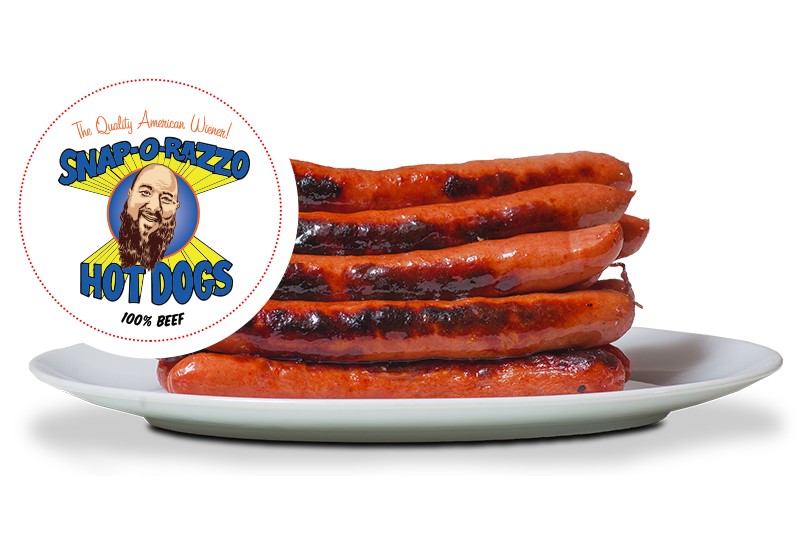 7.5-inch all-beef hot dogs designed to replicate Chef Ralph's childhood memories of the hot dogs he loved at many of New York City's great kosher delis. Best griddled low n' slow for a crispy, plump and juicy beef hot dog with a snap.
Man does not live by foie gras alone. It's a noble thing to make a damn good hot dog.™
Four 16.2oz packs (over 4 lbs) of beef hot dogs
6 hot dogs per pack - that's 24 total hot dogs
Linked, maple wood smoked all-beef hot dogs in natural lamb casing
Perfect for the griddle
$55
Buy Now
Snap-O-Razzo Hot Dogs®
Pork & Beef Hot Dogs (4 Packs)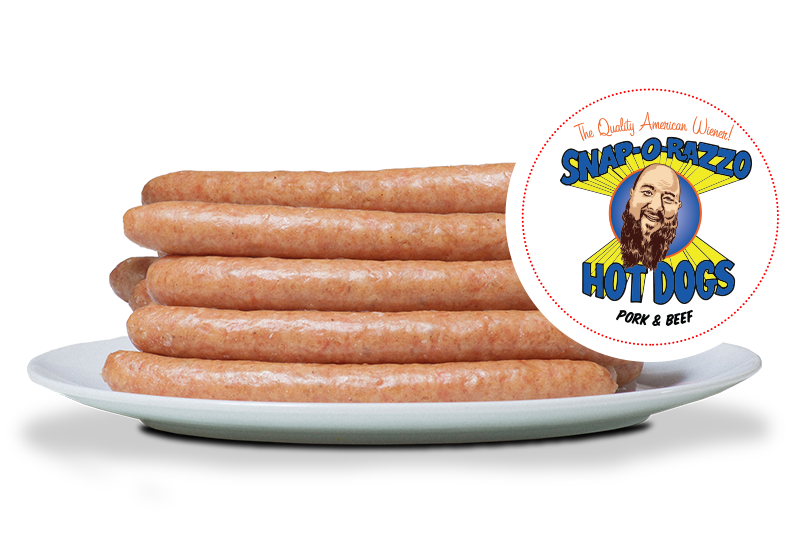 The ultimate 7.5-inch water dog with a custom blended grind gives this dog an amazing snap while staying plump, tender and juicy. A true water dog with clean, all-natural spices and an unmistakable juicy pop.
Man does not live by foie gras alone. It's a noble thing to make a damn good hot dog.™
Four 16.2oz packs (over 4lbs) of pork & beef blend hot dogs
6 hot dogs per pack - that's 24 total hot dogs
Linked, maple wood smoked pork & beef blend hot dogs in natural lamb casing
Perfect for simmering in water
$55
Buy Now
Snap-O-Razzo Hot Dogs®
Combo Beef Hot Dogs and Pork & Beef Hot Dogs (4 Packs)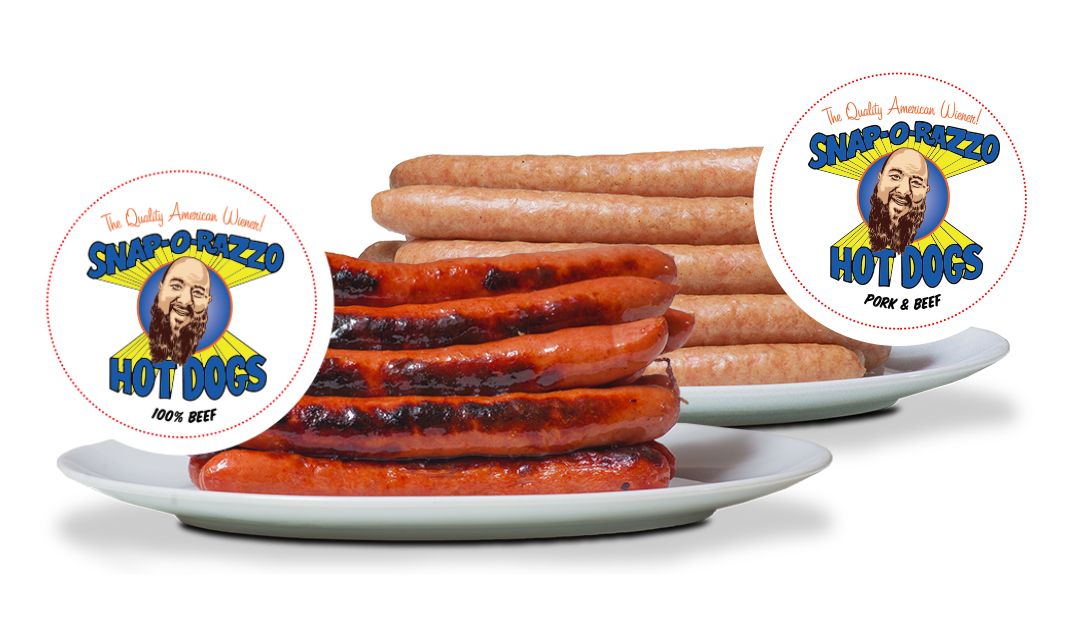 Get the best of both worlds in this combo pack that contains 7.5-inch all-beef hot dogs designed to replicate Chef Ralph's childhood memories of the hot dogs he loved at many of New York City's best kosher delis and 7.5-inch water dogs with a custom blended grind for an amazing snap while staying plump, tender, and juicy.
Man does not live by foie gras alone. It's a noble thing to make a damn good hot dog.™
Two 16.2oz packs (over 2 lbs) of all-beef hot dogs
Two 16.2oz packs (over 2 lbs) of pork & beef hot dogs
6 hot dogs per pack - that's 24 total hot dogs
Linked, maple wood smoked all-beef and pork & beef hot dogs in natural lamb casing
All-beef wieners perfect for the griddle
Pork & beef wieners best simmered in water
$55
Buy Now